Former Chairman of the Electoral Council of The Netherlands
Gives General Lectures at FHUI
Sunday, April 16, 2017 – The Faculty of Law of Universitas Indonesia (Fakultas Hukum Universitas Indonesia—FHUI) received a visit from Prof. Dr. Henk Kummeling (Professor of Constitutional Law, Universiteit Utrecht, The Netherlands) from Thursday (06/04) to Thursday (13/04). The former Chairman of the Electoral Council of The Netherlands (2005-2017) visited FHUI to deliver General Lectures on topics related to issues on constitutional law, especially regarding elections. According to him, there are many things that happenned in Indonesian elections are interesting to discuss. They are among others Electoral Law, Regulations of the Indonesian General Elections Commission (Komisi Pemilihan Umum—KPU), and the role of the Constitutional Court (Mahkamah Konstitusi—MK) that adjudicates various electoral disputes.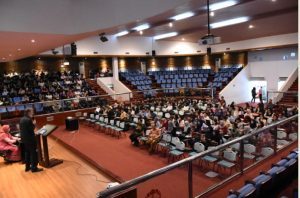 This visit was Prof. Kummeling's third visit at FHUI. Previously he had visited FHUI twice when he was still the Dean of the Faculty of Law, Economics and Government of Universiteit Utrecht. His first visit was when Prof. Dr. Safri Nugraha, LL.M. served as Dean of FHUI. The first visit was to discuss  cooperation between FHUI and Universiteit Utrecht. Prof. Kummeling stated that his first visit was a very memorable one, since Safri Nugraha had the same hobby playing music. The second visit was conducted last year, where in addition to giving a public lecture and a seminar at FHUI, he also became a speaker in a series of seminar activities in Jakarta and some regions in Indonesia in cooperation with universities in the regions, the General Elections Commission (Komisi Pemilihan Umum—KPU) and the  Election Supervisory Board (BAWASLU) of the Republic of Indonesia.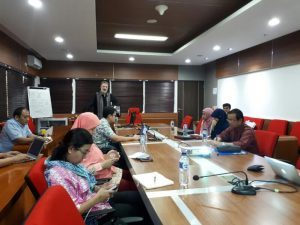 Being a guest lecturer at FHUI, Kummeling always enjoyed the exchange of ideas and information with law lecturers, researchers, and students. It is very useful to get a lot of information and more understanding about what happens with the law in Indonesia. In addition, according to him, FHUI is very selective in choosing smart students in Indonesia. Thus, the material that he delivered  can be understood well and the students are very enthusiastic to discuss the topics of the lectures.
During this visit, Prof. Kummeling hoped that FHUI would be able to develop international cooperation more broadly. According to him, cooperation with other universities in various parts of the world is important for the development of researches and lectures, and as well as to open opportunities for students and researchers.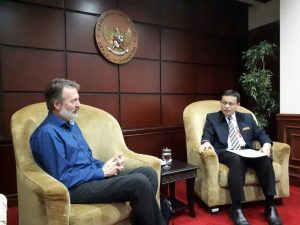 In addition to being a guest lecturer at FHUI, Prof. Kummeling also took time to visit the Constitutional Court (Mahkamah Konstitusi—MK) of the Republic of Indonesia. He is very interested in the cooperation program that will be conducted with Universiteit Utrecht, i.e. a recharging program, which allows the staff of the Constitutional Court coming to Universiteit Utrecht to study on how countries in Europe solving problems in the field of politics and constitutional law. In addition, the Constitutional Court also offered Prof. Kummeling to become a reviewer of their journal, the Constitutional Law Review.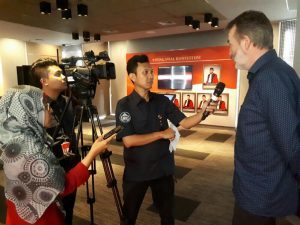 This Indonesian food (Sate and Nasi Goreng) lover, , also received an invitation from the Constitutional Court to become a presenter at an International Conference to be held in August 2017 in Solo. This conference is a conference on comparative constitutional law that invites legal scholars around the world to give presentations about the situation in their countries.
Video of General Lectures by Prof. Dr. Henk Kummeling can be accessed here: Video 1, Video 2, and Video 3.